Way back when, before I started blogging, I became obsessed with plates. It started with my very first visit to our local antique mall, which was more years ago than I care to remember. In the picture below you can see the very first plates I ever bought. There were three…but one broke a few years ago. I was devastated…seriously. They have moved around my house…you never know where they will appear. Their latest position is as part of a personalized plate wall I just installed in my living room.
Why I didn't do this before I will never know…because I love it! I didn't have to buy a single plate. In fact, I had quite a selection to choose from. I mixed new with vintage, plain with patterned and big with little.
I knew in my head what I wanted it to look like…but making it happen wasn't as easy as I thought. Not too long ago I saw this picture on Pinterest.
I searched for the original source and ended up on Matthew Mead's website. (Click the image for the direct link.) I wanted my house numbers on this one particular platter that I loved…however, I knew I couldn't paint them myself. I briefly considered stenciling but figured I would mess that up too. So what's a girl to do? I hopped on Etsy and just look what I found.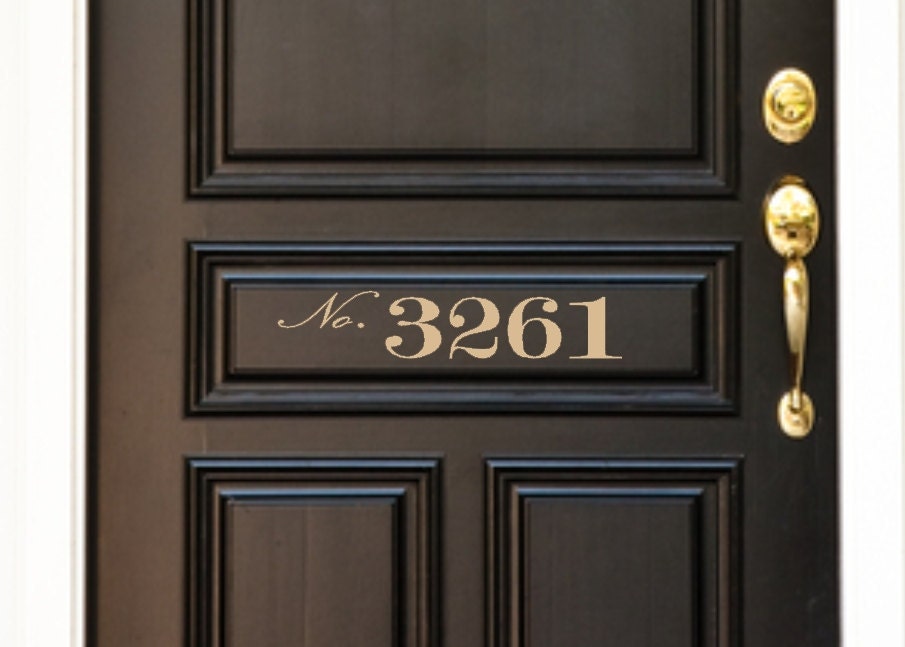 Decals. Brilliant huh? They are available in 3 colors and a variety of styles. The shop that sells them is Welcoming Walls and they always ship for free. So I placed my order and here's what my platter looks like.
It's turned out exactly like I had imagined…which hardly ever happens. I was a little nervous about getting the decal on straight but it ended up not being hard at all. I used the trial and error method to hang the plates. I put the number platter in the middle and worked out from there. When I was finished I had holes in the wall but I just filled them in with white caulk. I didn't even have to touch up the paint.
The image below is what this wall looked like just a few days ago…
and here it is now.
I whole new look for hardly any money. As you can see from one of the pictures above, my gigantic dough bowl is still leaning on my wall. I think it's going to stay there because I can't come up with a better place. I'm beginning to sort of like it there!
Spring has arrived in Ohio. The grass is green, trees are blooming and I'm ready to plant some ferns in my porch planters. I'll be back Monday with another incredible giveaway. Happy weekend!
Linking to: