When I saw the post
Babs
at upstairs downstairs put up about National Tartan Day I immediately wanted to "show my tartan." I had been introduced to the clans and their tartans when I visited Edinburgh a few years ago. My son was studying abroad in London and during a visit we spent a few days in Scotland. I just loved the feel and charm of the city. The streets are really brick and there is a castle on every corner…well almost!
This is a very romantic sketch of Edinburgh Castle. It is framed by the Gordon Tartan.
This is how the castle looks today from the bottom of the hill.
It really is incredible.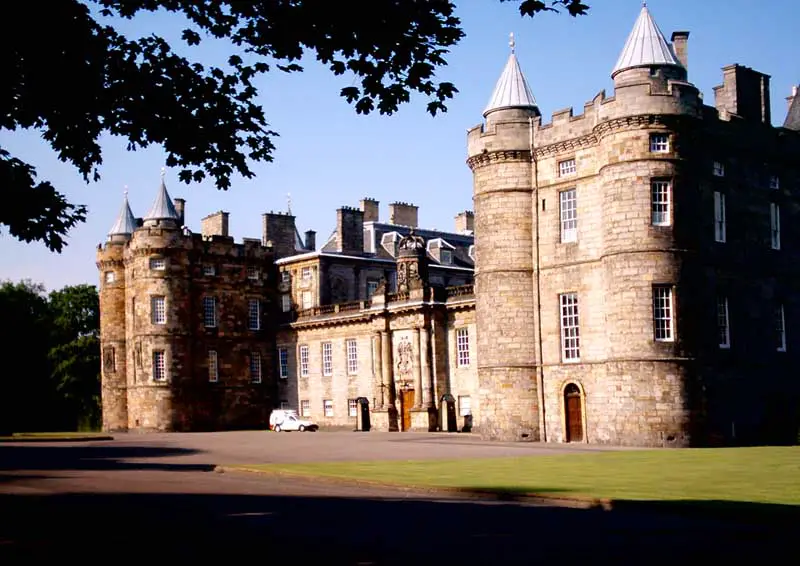 This is the Palace of Holyroodhouse. I thought it was just so beautiful.
The Queen actually stays here when she visits.
I don't know where my head was when we were there but I didn't buy any Gordon tartan.
I wish now I had.
I'd like to dedicate this post to my mother.
She was born Marilyn Louise Gordon.
Here is a picture of my parents with my kids taken in our back yard.
The lady in the blue is my mom.
She's my best friend and my biggest fan.
I love you, Mom.
style="background: none transparent scroll repeat 0% 0%; border-bottom: medium none; border-left: medium none; border-right: medium none; border-top: medium none;" />