Please welcome a darling friend of mine, Jocie from the blog One Project Closer…she's sharing a pumpkin recipe that looks amazing!
Thanks so much for having me here at On Sutton Place! In case we haven't met, my name is Jocie (pronounced Jah-see) and I'm from One Project Closer. I love all things DIY, crafts, and food. One Project Closer is a team effort along with my husband, Ethan and our best friends, Kim and Fred. Ethan and Fred tackle the hard-core DIY, I rock the softer side of DIY, and finally Kim works to provide the most up-to-date Home Depot coupon on the web! We hope you'll follow along with our fun on Facebook and Pinterest!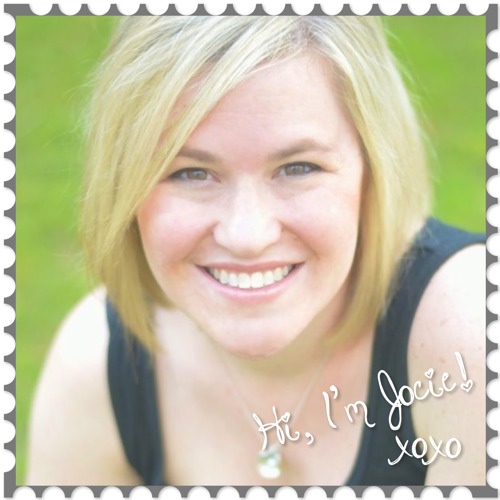 When I heard Ann was sharing pumpkin recipes this month, I was SUPER excited to share my simple Pumpkin Cinnamon Chip Cake with Cinnamon Icing. I'm not much of a chef, so this is a box mix adaptation that looks and tastes amazing!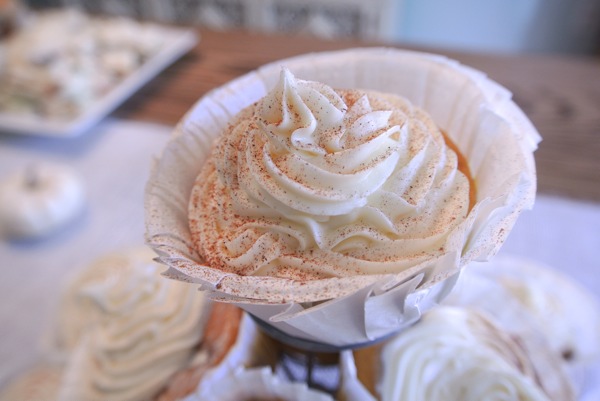 This recipe uses cinnamon chips. Seriously, they are the best. thing. ever. I haven't been able to find them in local grocery stores, but our Great Harvest Bread Co. has been kind enough to sell them to me. Probably not at an amazing price, but honestly I would probably sell an organ for these! They are that good.
If you don't have a Great Harvest Bread Co. around you, you can also order them on Amazon, although shipping is crazy expensive. I've heard that they are also being sold seasonally in grocery stores along with chocolate chips, but I have yet to see them myself. These are also wonderful in pancakes, breads, anything and everything!
The suspense is probably killing you, wait no longer…here is my amazingly moist, perfectly sweet and pumpkiny cake recipe!
Pumpkin Cinnamon Chip Cake
Ingredients:
One – Box of Yellow Cake Mix
One – 15 oz. canned pumpkin
1/4 c. oil (vegetable or canola)
1/2 c. water
3 eggs
1 Tbsp cinnamon
1/2 c. cinnamon chips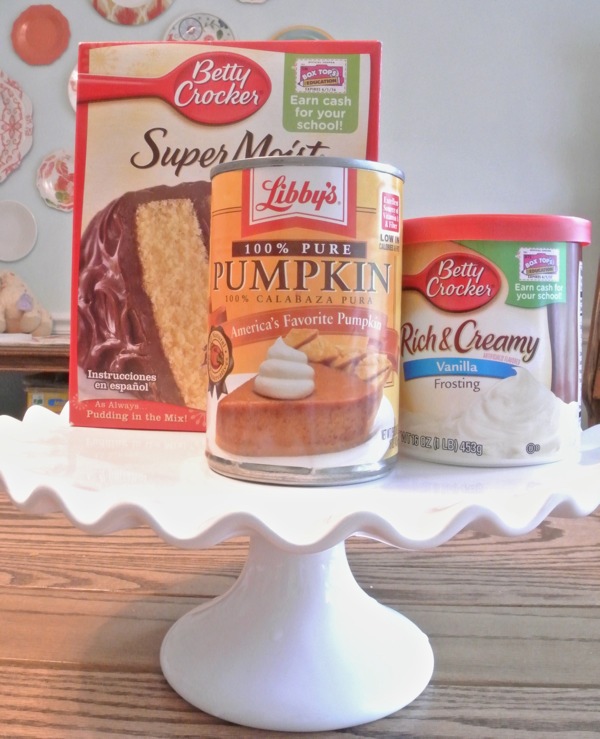 Directions (almost too easy, I know):
1. Mix it all really well, stirring in the cinnamon chips last.
2. Cook as directed on the box.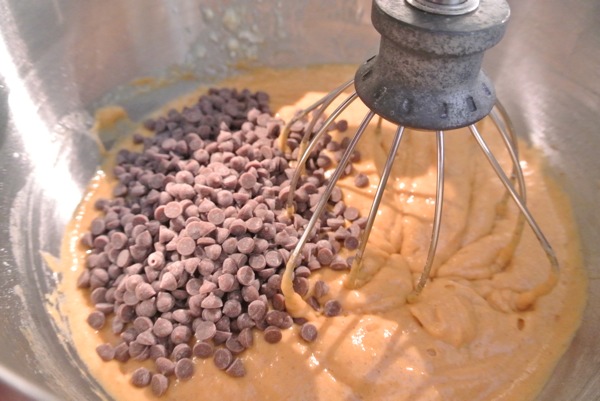 Cinnamon Glaze
Another super simple recipe and directions….
1. Buy some store-bought vanilla icing.
2. Put it in the microwave for 15-20 seconds or until soft but not overly runny.
3. Mix in about 1 tsp of cinnamon (to taste)
4. Pour or spoon over cake.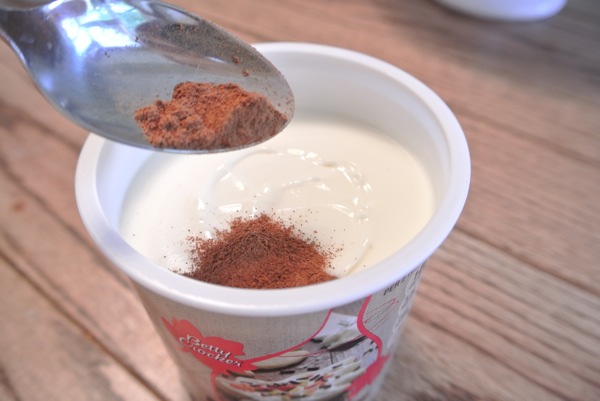 This is one of my all-time favorite recipes and is ALWAYS a hit at parties. I make mine in a bundt pan usually, but it is equally pretty as cupcakes.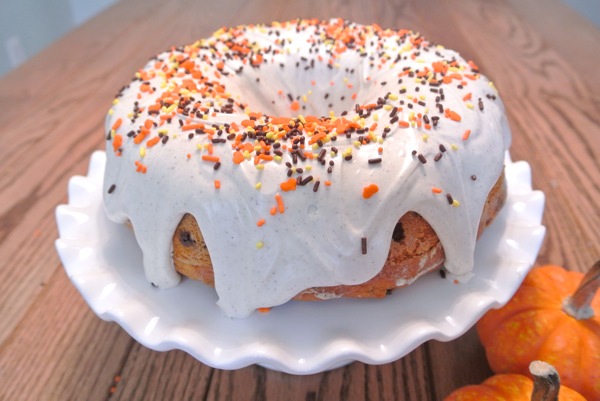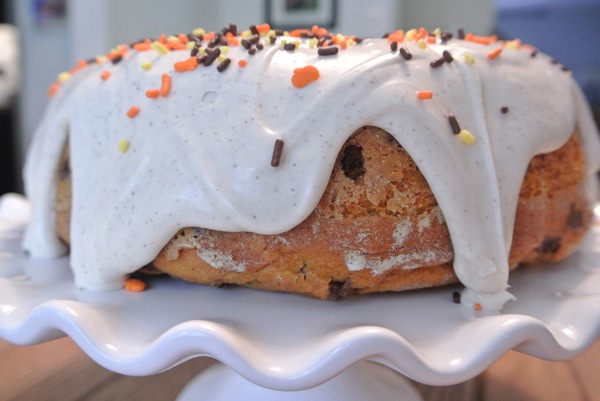 What do you think? What fabulous box recipe adaptations do you use?
As Always, thanks for reading,

Don't forget to check us out on Facebook and Pinterest!