Good morning…I wanted to pop in and tell you about two new eBooks that were just released this week.
The first is from my friends Mary and Dave at Front Porch Ideas and More. I first heard from Mary last fall when she contacted me about including my posts on my Fall Front Porch, Part One and Part Two,  on their website. I, of course, said of course! Mary and Dave are so generous with their compliments, links and support. About the same time, they began production on an eBook featuring bloggers all over the country and their fall porch decorations. That eBook has been released and is available now. There is a link on my sidebar if you are interested. It's loaded with winning combinations and unique ways to spruce up your porches for fall.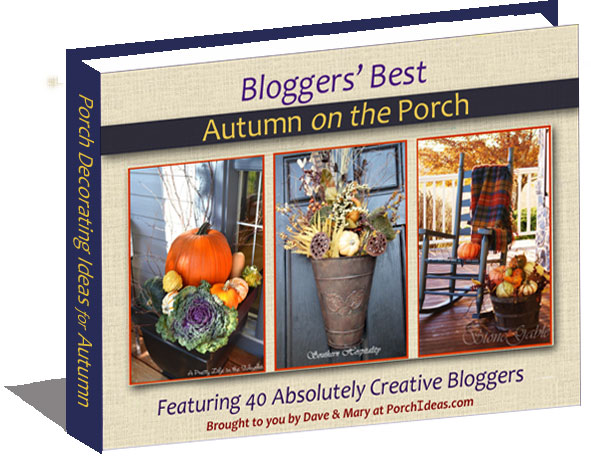 My friend Selina from Creative Juices Decor has written an eBook about balancing blogging and real life. She discusses ways to organize yourself so your blog doesn't overtake your family time. She offers realistic solutions to all the hurdles a blogger faces.

I had the honor of reading a preview of her book and I was very impressed.
Click on her book cover to go to Selina's blog for more information.
Happy Sunday!