I won't mention again that I've had it with winter…or that I would just about pay money to see a blue sky. Instead I'm here with a few tips on making your regular, every day decor look fresh and ready for spring. In the spirit of keeping things real, I have to admit that my house is looking pretty tired. The things I want to change seem to be over-shadowing the things I love. Since finishing our Built In Bookshelves, there's not much left in the budget so I had to go back to basics and work with what I had.
Here's our living room looking pretty much like you've seen it many times before. There are a few subtle changes though that have brightened things up. (I'll list helpful links and sources at the end of the post.)
I made a set of new pillow covers in a fun, yellow geometric print. I brought out some large IKEA pillows for some color on the neutral chairs. Next I needed some accessories. When I think of spring, I think of…
Bunnies
Nests
Baskets
Flowers
Eggs
So with these five things in mind, I gathered all of my spring decor from the various closets around the house and dumped it all on the living room floor. (If you are more organized than me, this part will be much easier.) Turns out I had everything I needed. I started with the hardest thing first which was the bookshelves. Bunny plates, some eggs in a basket and little silk flowers did the trick.
All I needed to figure out next were the table tops. Vignettes so to speak. I had already picked up white roses at the grocery. I divided them into vintage blue ball jars and they made the perfect end table accessories.
To add a little extra interest I used two different sizes of jars. You can put flowers in literally anything so don't limit yourself to a basic vase. Jars and pitchers are my two favorite thing to use.
The coffee table was next. I started with my painted tray and added two lanterns.
I still hadn't used my nests so I put them in the lanterns with blue eggs. These lanterns have had many different looks but I really think is one of my favorites.
The last thing I did was hang a clay tag bunny banner on my antique chest. I kept the top of the chest very simple by just adding moss balls to the silver urns.
When I started this little project I had serious doubts. At one point I was ready to head to Pier 1 for something new but talked myself out of it.
When I was finished, I honestly felt better about everything. The carpet didn't look so old and the flowers made me smile. Small changes can sometimes make a very big impact. Don't feel like you have to reinvent the wheel when you get tired of things. Just take what you have and use it in different ways.
Handy links:
Envelope Pillow Cover Tutorial
DIY Burlap Easter Bunny Pillow Cover
Decorating with Mason Jars
Decorating with Lanterns
Decorating and Layering with Trays
Source links for items in this post:
(some are affiliate links)
Set of 3 Ivory Lanterns
Nests
Blue Faux Eggs
Green Moss Ball
I got the blue bunny plates on Amazon last year but they are no longer available.
Here are some I found that are just as cute.
White Bunny Egg Plate from Pier 1
Vintage Style Bunny Plates from World Market
Vintage Bunny Egg Plates from World Market
Graphic Bunny Plate Set from Pottery Barn
Last but definitely not least, I'm so happy to be able to share these lovely blogs with you today. They are overflowing with ideas and inspiration for spring so if you have time, please take a look. This is my DIY Decorating Tips & Tricks team and they are, quite simply put, awesome.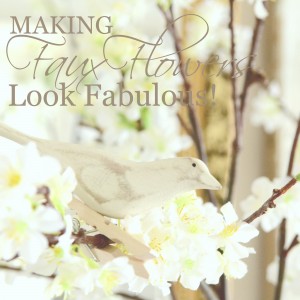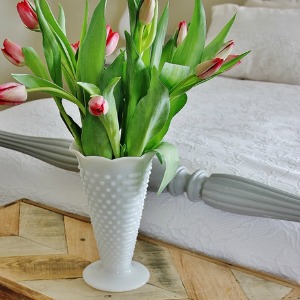 Thanks for stopping by!